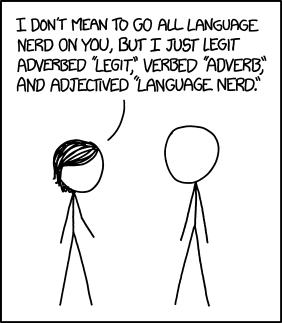 Syntactic Schools
Generative (transformational) grammar: A linguistic model postulating an innate set of syntactic rules from which all linguistic utterances are generated, involving a transformation from an underlying deep structure to the apparent surface structure.

[Deep Structure] → [Subsystem] → [Surface Structure]

Cognitive grammar: An approach to linguistics that understands language as an abstract symbolic system directly rooted in the same cognitive processes used for other thought processes and thus not routed through a syntactic subsystem.
Generative Grammar
Phrase structure rules: A set of rules for parsing syntactic structures, defining the constitution of phrases with a view to finding structural correspondences across languages.

S → NP VP: A sentence consists of a noun phrase followed by verb phrase.

NP → (Det) (A) N (PP): A noun phrase consists of a noun preceded by the optional elements determiner and adjective and followed by the optional element prepositional phrase.